This is a post by Holly over at Mommies with Cents! If you want to help her out read this post and follow her directions! Thanks!
I've recently gotten involved in a really cool project to raise a million dollars worth of food for local food banks called
The Penny Experiment
. Coupon bloggers are a huge contribution but I wanted to let our readers know that you don't have to be a blogger to get involved. There are
many ways to help
but I wanted to highlight one particular way today because I think it's a really cool idea.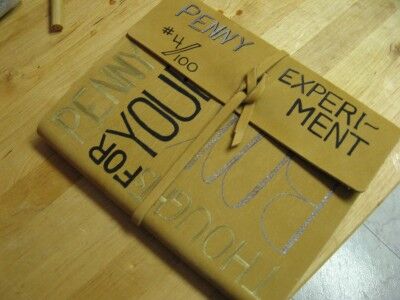 Basically, they are looking for people to launch a "Penny for your Thoughts" notebook. Basically, it needs to be a book of some type with blank pages inside where people can write down their thoughts when they receive it, then pass it along to the next person who will write down their thoughts, and this process will continue until the entire book is filled.
Once the book is filled, it will be sent back to The Penny Experiment and sold to raise money to fund the coupon bloggers food bank purchases.
100 books will be launched but they need your help. You can find out more details on how to launch a book
here
.